MOTH 2020 Auction ITEM 93
Our McKenzie pass
Estimated Value: $1,300
by Dan Rickards
Website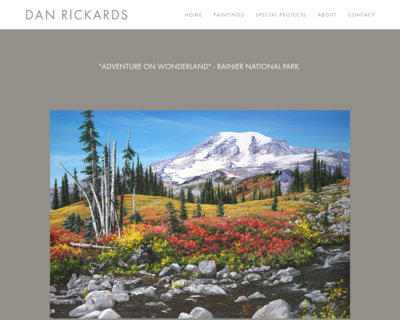 Framing Sponsor gift certificate included, provided by:
www.theclearwatergallery.com
Oil - 40" x 16"
This piece was inspired by a spontaneous evening drive to enjoy another view of the Sisters mountains. The unobstructed view and the summer trade winds are a perfect "reset" to any day. Dan feels so fortunate to have this beautiful drive only minutes away from home.
Artist Statement:
Dan has been painting full time since 1991, completing numerous amazing landscape and wildlife paintings. He is a nationally and regionally celebrated professional landscape artist. Dan's love and care for the environment inspires not only his work, but his life. Dan and his wife, Julia have raised their four children in Central Oregon; they are grateful to be rooted in a community with incredible people that value the outdoors and the arts.