MOTH 2022 Auction ITEM 024
Emergence
Estimated Value: $500
by David Rock
Website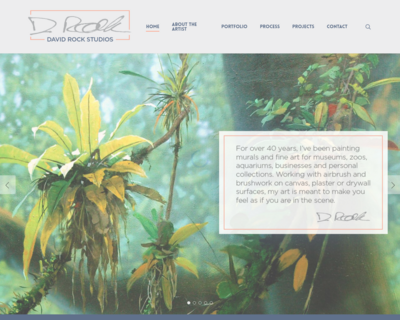 Click on the image for a complete, scrollable view
Original Acrylic on Canvas - 15" x 28" x 2.5"
Following my last-year's My Own Two Hands entry of a Monarch chrysalis, this seemed like the natural image to segue into "moving beyond."
Artist Statement:
I am a professional mural artist, having made my living at it for the past 39 years. I travel to zoos, museums and aquariums to paint backgrounds in exhibits, usually 7-9 months in a year. Rose, my wife, and our dog, Jack, travel with me. Locally, I have murals at The Museum at Warm Springs and The High Desert Museum. When I'm not traveling for work I paint in my studio. Rose and I have lived in Central Oregon for 9 years.
Place a bid on this and other 2022 My Own Two Hands art here: https://sffmoth2022.ggo.bid