MOTH 2020 Auction ITEM67
Larkspur
Estimated Value:$600
byVictoria Shepard
Website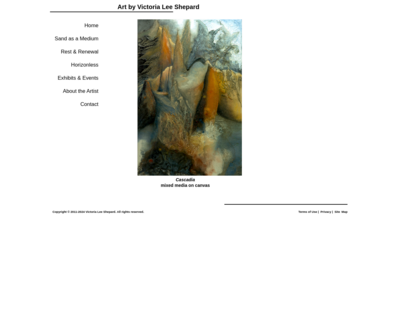 Sand & Acrylic on Canvas - 36" x 16"
Can be hung horizontally or vertically
This piece was created at the beach near Cascade Head, OR. The process of using sand as a medium begins with submerging the canvas in water, allowing the sand to adhere to the surface. With movement a design appears. Acrylic color is applied next dictated by the forms and shapes the sand makes.
Artist Statement:
In her studio or on the beach Victoria is creating a 'new dawn', because she has learned something from the day before. Victoria finds solitude through her work, bringing her closer to her essence than any other act.

Victoria on Instagram: @victorialeeshepard