MOTH 2022 Auction ITEM 053
Moving Beyond The Nest
Estimated Value: $450
by Casey Gardner
Website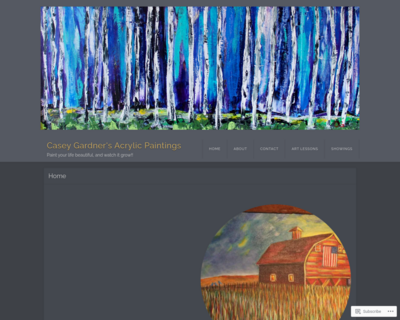 Casey Gardner Social
Casey Gardner On Facebook
Click on the image for a complete, scrollable view
Original Acrylic - 28" x 16" 
I was watching a family of quail this winter huddle together during a winter storm, and I thought that they are hardy little creatures that can really move beyond harsh elements in the wild.
Artist Statement:
Casey Gardner lives in Sisters, Oregon with her husband and two wild teenage boys. If you don't see Casey working at Bloom Studio, her local hair salon, you might find her at her boys' sport events. Her favorite hobbies include running, CrossFit, yoga and painting in her studio at home. I enjoy painting with acrylic paint. I usually pick my subject by a feeling I feel when I see the perfect thing to paint.
Place a bid on this and other 2022 My Own Two Hands art here: https://sffmoth2022.ggo.bid