MOTH 2020 Auction ITEM57
Pasture's Dawn Light
Estimated Value:$1,015
byWinnie Givot
Website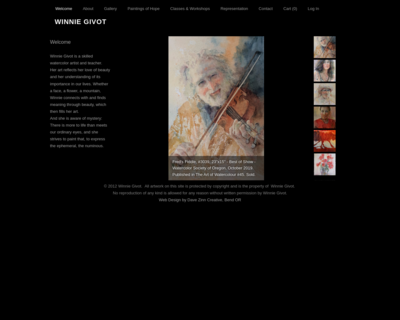 Highlights
Watercolor - 25" x 31"
One morning at dawn Winnie walked out of her house, heading to her barn studio. She was stopped in her tracks by the beauty of the colors bathing the sky and the pasture. The deer were a bonus.
Artist Statement:
Winnie, a watercolor painted and instructor, is internationally known for her work. More than 900 of her paintings are in collections internationally, three of which are of President and Mrs. Barack Obama, President & Mrs. George W. Bush and the Congress of Chile (which gave her a Medal of Honor).