MOTH 2022 Auction ITEM 028
Photography Package
Estimated Value: $600
by Loma Smith
Website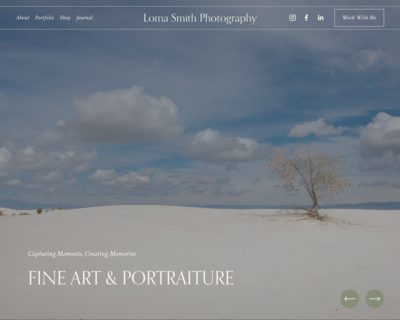 Loma Smith Social
Loma Smith On Facebook
Loma Smith
This image is an example portrait. for a complete, scrollable view Click the image.
Photography Session & Print (up to 14")
Custom Designed Portrait Session including a consultation and a finished portrait. Moving beyond what we think we see in ourselves to the beauty and magnificence others see in us.
Artist Statement:
For decades, my pursuit in the art of photography has become an opportunity to share with others the healing power of mother nature, the beauty within each of us and a faith in something greater than all of us. And knowing that we are all connected to one another in many different ways gives me hope and desire to continue to create and love.
Place a bid on this and other 2022 My Own Two Hands art here: https://sffmoth2022.ggo.bid