MOTH 2020 Auction ITEM56
Plenary
Estimated Value:$3,500
byDavid Mensing
Website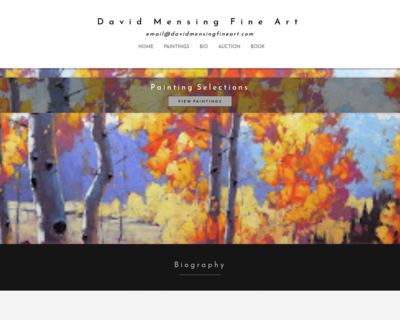 Oil on Canvas - 24" x 30"
The early sun amidst the aspen seems to be a promise of the possibilities with each new dawn.
Artist Statement:
David grew up in Iowa and now lives in Sisters, Oregon. A professional artist for more than fifteen years, David has also worked professionally as an Architect and a Camp Director. His award-winning paintings are featured in collections across the nation and around the globe.