MOTH 2022 Auction ITEM 006
Rounding Home
Estimated Value:$1,150
by Jill Neal
Website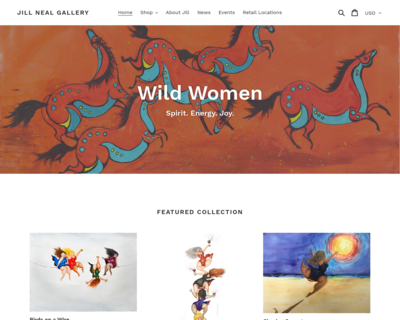 Jill Neal Social
Jill Neal On Facebook
Click on the image for a complete, scrollable view
*Award of Merit*
Original Watercolor - 24" x 29"
Rounding the last barrel and heading to cross the finish line, is how I feel about the last two years! Moving beyond the Pandemic, social isolations, unknowns, restrictions, fears, quarantines, I think we're all ready to go full out around that last barrel and head home!
Artist Statement:
I like to create movement, and emotion, based on color, composition, and freedom of strokes. Each piece has a sketch, but the paint flows quickly and freely to give the piece its own energy and mood. My artwork is sold nationwide, is on several wine labels, magazine covers, and licensed on national product lines. Both the wild women, and the impressionistic and western artwork, are sold and licensed images.
Place a bid on this and other 2022 My Own Two Hands art here: https://sffmoth2022.ggo.bid