MOTH 2020 Auction ITEM 108
Study for "Void," in green
Estimated Value: $500
by Randy Redfield
Website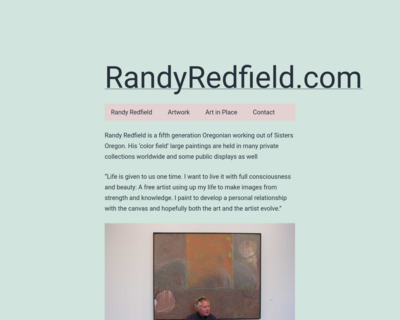 Randy Redfield Social
Highlights
Gift certificate for framing included with piece, provided by Framing Sponsor:
www.bendpictureframing.com
Original Oil 12" x 16"
Randy self describes this piece as being one of his favorites. Allow the void greenness of it to soothe and inspire.
Artist Statement:
Randy is a fifth generation Oregonian working out of Sisters, Oregon. His 'colorful' large paintings are held in many private collections worldwide and some public displays as well. He is currently represented by Studio Redfield.